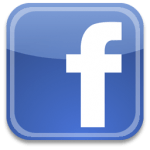 AMEE 2009: Dan Robinson and Helen O'Sullivan from the University of Liverpool, UK, conducted a pilot study to investigate how Web 2.0 and social networking tools can be used in medical education.
The study was designed around themes of developing professionalism, career management and reflective practice. However, as Dan explains: "Many traditional learning environments have been slow to respond to the users needs, with many systems that are years behind in terms of usability and functionality."
Firstly, the researchers attempted to define 'today's learner', who typically has high expectations of ICT (e.g., interactive technology), they multi-task in all areas of life, and expect entertainment.
Then it was the case of using the right Web 2.0 tools for the project. "It took us a long time to get the right technology," explains Dan. "We decided to avoid Facebook and we chose a system that would focus on the network rather than accounts."
"The system supported student feedback and appraisal, and there were discussion threads and activities, and 'friend' features. Of course the social aspect was very popular."
What Robinson and colleagues found was that students were very wary of the network. "They saw it as a 'fake Facebook', and they already have their own online communities and avenues of communication."
However, the study did highlight that using Web 2.0 technology in medical education can provide interesting and stimulating technology, it can be motivating and engaging for the students, and it helps build relationships. Interestingly, although academic activities were frequently used by the students, the most popular pages were social.
Another issue was how the university itself has adapted to using Web 2.0 technology. "It soon became apparent that universities in general aren't used to dealing with third party websites," Robinson says.
Issues such as who owns the copyright, and how is the safety of the site guaranteed will need to be resolved before universities can fully embrace these new technologies.
Clearly there is still a long way to go, but this pilot study highlighted the potential benefits of utilizing Web 2.0 for medical education.