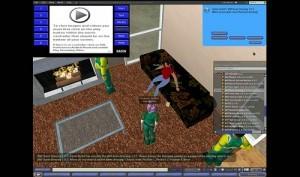 The PREVIEW project takes problem based learning into the virtual world, by creating PBL scenarios in Second Life. This project is coordinated by Emily Conradi at St George's University of London, and is run in collaboration with The University of Coventry and the Kingston University in London.
The project uses eight paramedic scenarios in Second Life to help students develop their clinical decision-making skills in various emergency scenarios. The paramedic students can access these environments remotely, whilst communicating with each other in real time.
You can tour PREVIEW in Second Life via the Preview Project's You Tube channel here, and you can visit the PREVIEW website here.
Listen to Emily Conrandi and Sheetal Kavia talk to eViP about the PREVIEW project.