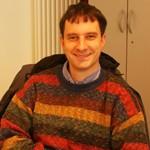 The Longitudinal Interdisciplinary Virtual Patients Project, is run by Dr Stephan Oberle and colleagues at the Centre for Virtual Patients at Heidelberg University in Germany.
This project focuses on integrating virtual patients across the medical curriculum, from clinical to pre-clinical phases. At the University of Heidelberg, VPs were generally used in the clinical phase of the medical curricula. However due to the popularity of VPs with the students, these resources were adapted and introduced into the pre-clinical phase.
The clinical VPs were repurposed for use in pre-clinical lessons, especially for teaching anatomy, physiology and biochemistry.
Repurposing VPs for different educational levels presented various challenges. For example, designing the right learning objectives, the importance of communication between clinical and pre-clinical teachers, and how to integrate everything into the clinical context.
As Stephan explains: "The biggest problem we had was to simplify the clinical case, but to make it easy enough so a pre-clinical student can understand the lab values, or understand how to ask the right questions."
"The students really appreciate having virtual patients next to bedside teaching, and also we were surprised to learn that even the pre-clinical students really appreciated virtual patients, especially when putting disciplines like biochemistry into the clinical context."
The ultimate goal, says Stephan, is to have one VP for each topic or seminar. "We are at the very beginning, but we are starting to develop these virtual patients for these seminars."
You can listen to Stephan talk about the Longitudinal Interdisciplinary Virtual Patient Project here:
You can also listen to Stephen talk about his project in German:
Dr Oberle and colleagues will be presenting at the 2nd International Conference on Virtual Patients 2010 and MedBiquitous Annual Meeting. Click here for more information on this event.