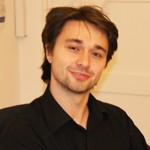 Communication and feedback is crucial for developing effective e-learning resources for medical students. Dr Sylvère Störman is involved in managing and developing e-learning resources at the LMU Medical School in Munich, Germany.
From student-driven wikis and virtual patients to website-driven mentoring programmes, this wide range of ideas stems largely from student feedback, and good old innovation.
Sylvère recently graduated from LMU Medical School, so he has a good understanding of the needs of today's medical student. But as he explains: "Working changes perspective, so for us it is very important to work with our students. We keep in touch with those who we do the work for."
"We have some great ideas that are currently being reviewed for future projects," he adds. "We have a bright future with the ideas we have."
You can listen to Sylvère talk to eViP about his work at LMU Medical School here.