By Sian Claire Owen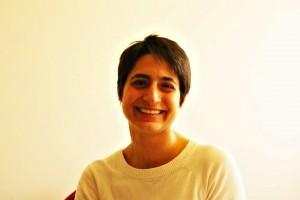 One of the key issues regarding virtual patients is the time and effort involved in the repurposing process.
During the 2nd International Conference on Virtual Patients and Annual MedBiquitous Meeting, Dr Daniella Kempkens, from Witten/Herdecke University, Germany, and other members of the eViP consortium* reported on data collected to help gain a better idea of the time and effort involved in repurposing VPs.
As Dr Kempkens explained: "We have collected data from around 240 virtual patients, and the efforts it took to repurpose them. Not only in time, but also other efforts concerning the repurposing."
Each eViP partner involved in repurposing VPs recorded their efforts on a standardized questionnaire, and the data was collated on a centralized database.
"What we found was on average it takes 12.5 hours to repurpose one virtual patient from another," said Dr Kempkens. However, there was a very wide range of time, from 30 minutes to 84 hours.
Dr Kempkens and colleagues also noted that there are five main categories that are the most time consuming: translation, multimedia, meta-data, question types and copyright issues.
"If you take a virtual patient form one language and turn it into another, it will take about seven hours on average to repurose it," said Dr Kepmkens. "And with multimedia, adapting a movie from one virtual patient from another takes, on average, about six hours."
However, each of these categories have a wide range of repurposing time: "So it's really hard to make generalizations on how long it will take to repurpose a case," she said.
"One limitation is that we really don't have the data to compare the efforts of repurposing to the effort it takes for creating VPs from scratch, and really this needs further studies."
However, Dr Kempen adds: "I think that overall – and this is not quantative data – there is a feeling from most of the partners in the eViP programme that repurposing is completely worthwhile if you are very careful about the selection process on how you choose which VP should be repurposed for you own institution."
[* Inga Hege, Bas de Leng, Uno Fors, Soren Huwendiek, Andrezej A Kononowicz, Terry Poulton, and Martin R Fischer]
You can listen to Dr Kempkens talk to eViP about this study here.