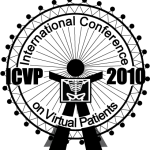 Organisers of the 2nd International Conference on Virtual Patients 2010 & MedBiquitous Annual Meeting have issued a statement regarding the Icelandic volcanic eruption and how this may affect attendee's travel plans.
They write: "Due to the recent volcano eruptions in Iceland we are aware that some of you may soon start experiencing traveling difficulties with planned flights […] We appreciate that this is an unforeseen situation and will be doing our best to assist you. We will continue planning for the conference and exploring alternative methods of keeping you connected if you are unable to attend in person."
Event organisers will also announce a further update on the situation by 3pm (BST) on Wednesday 21st April.
Click here to read the full statement and to obtain general travel advice.