By Supriya Krishnan and Sian Claire Owen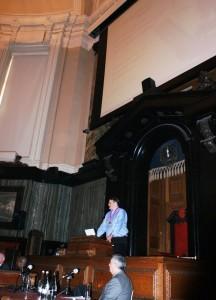 Peter Greene, Executive Director, MedBiquitous, United States addressed the 2nd International Conference on Virtual Patients and MedBiquitous Annual Meeting on how virtual patients have the power to transform healthcare education.
MedBiquitous is an organization involving eight working groups and 59 member organizations. The MedBiquitous Virtual Patient Working Group has recently developed the MedBiquitous Virtual Patient XML Standard, which allows interoperability, accessibility and reusability of web-based virtual patient learning content.
The eViP programe utilizes this XML standard in the repurposing and transferring of their virtual patients. One of the main factors in the development of these standards is effective collaboration.
According to Green, there are three areas of collaboration:
Standards development;
Evidence gathering; and
Pedagogical innovation.
Greene said: "The most important question in collaboration around standards is: what are the electronic messages, documents, and datasets that need to be exchanged to promote great learning in healthcare?"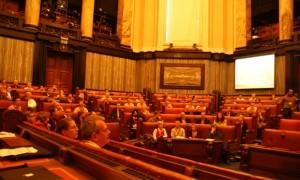 "We have to bring the standards to closure by next year" he added, before asking the audience: "How we must educate? If we gather the evidence, then virtual patients should be designed and used to promote clinical reasoning skills," he said. "More research is needed to inform how effectively could we use VPs."
During the Q&A session after Greene's presentation, one participant asked: "We need to question the stage appropriateness of these technological innovations. We're creating an old style curriculum with preclinical and clinical divides, should we integrate these as fast as we can?"
Greene replied: "Virtual patients might provide a nice background for that integration, with different resources weaved into a case. We can tilt it towards basic practice at a certain phase, and then more to clinical reasoning during a different phase, but always making sure that it's targeted correctly."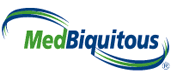 He continued by describing how the field of medical education is becoming more reliant on computers: "When you go on the wards at John Hopkins, people spend a lot of time at the work station. We worry that we've pulled them away from the patients," he said. "Yet the reality is that the field is becoming more IT based. It's a good skill for sourcing information. We may be onto something."
Another interesting development is how this technology could impact on the doctor-patient relationship. As Greene explained: "As the electronic record comes a core part of care, both the doctors and patients are looking at information," he said.
"It fits very well with the concept of setting goals. It isn't a case of the doctor telling the patients what they have to do – and there are huge opportunities for getting the patient involved in information about their health."
"What if we could actually model with them how we address health issues that patients raise? This could really transform health care. We're still trying to get it right ourselves though."