By Supriya Krishnan and Sian Claire Owen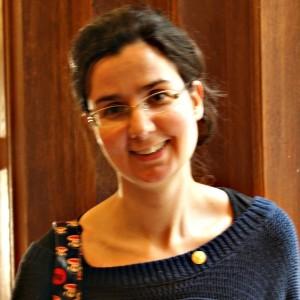 During the Technical Innovation session, held at the 2nd International Conference of Virtual Patients and MedBiquitous Annual Conference April 26th to 28th, learning technologists and educators discussed technical innovations in medical education.
Here Dr Daphne Vassiliou, from Karolinska Institutet, Stockholm, Sweden described how she and colleagues introduced virtual patients into their curriculum, and the challenges of maintaining those VPs.
"We have used VPs in teaching medical students studying at four different university hospitals. And we managed to introduce virtual patients into a course which has never been close to using anything like a virtual patient," she said.
"We involved a lot of people from the clinics, who all found it very interesting. And I think we have managed to create cases that are very close to our clinical reality."
According to Dr Vassiliou, the different phases in creating and sustaining VPs are:
Readiness;
Initiation;
Introduction; and
Maintenance.
"Cases should be created by teachers, preferably teachers that teaching the course and the author contribution and editing should be evident," she said.
Dr Vassiliou admits that re-using  the VP cases can be challenging, and more research needs to be carried out in order to overcome such challenges.
"One of the challenges is that virtual patients can become author dependent," she explained. "We found that it takes a lot of time and effort to make a case, so it's expected that if you ask a teacher to create a case, and they spend an entire week of their time creating it, then they will become protective of that case."
To overcome this issue, Dr Vassiliou and colleagues introduced a consensus-based approach towards creating VPs. "We try to explain that it is better to relinquish the case to other teachers," she said. "That way the case will live on, even though the original author has resigned from their post, or is doing other things."
"The virtual patients will be edited and kept alive, and the teacher can leave the case in the hands of somebody else," she concluded.
You can listen to Dr Vassiliou talk about her experiences with virtual patients here.