By Sian Claire Owen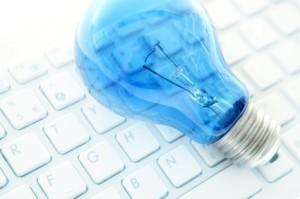 During the 2nd International Conference on Virtual Patients and MedBiquitous Annual Meeting Dr Rachel Ellaway from the University of Northern Ontario Medical School in Canada talks about technical innovation and the future of e-learning.
"My task," she said, "is to talk about technical innovation, and I have seen very little technical innovation at this conference."
"And I think this is a good thing!" she added. "Because there is a critical piece in every area of research between innovation, things that didn't exist before and things that now exist and are moving towards being used."
Translational medicine – moving research from the lab into practice – is problematic in health sciences, explained Ellaway. It's not just about completing projects, it's about getting them used. "It's about moving from what's possible to what's appropriate. What's useful? How can we improve patient health? How can we improve education?" she said.
"So the innovation is definitely here," she said. "It's not technical innovation, it's translational innovation and it's incredibly important."
Ellaway also talked about future paths in e-learning. "I think one of the keys things we're seeing is technology as utility," she told the audience. "People are leveraging lots of existing technologies, they're mashing things up, they're moving things around."
One of the future challenges is to convince different communities within medical and health care education about the value of technologies such as virtual patients.
"We're going to have to negotiate the fact that these new technologies are going to be subversive, or even troubling to traditional organizations which have quite distinct barriers," she said.
"People within certain universities, states, nations or organistaions are doing the kind of things we're doing, and we are blurring those boundaries. Our communities and networks are inventing new relationships that are throwing around allegiances, and we are all going to have to negotiate," she concluded.
Read Part One and Part Two of the ICVP 2010 and MedBiquitous Annual Meeting closing sessions.