By Supriya Krishnan and Sian Claire Owen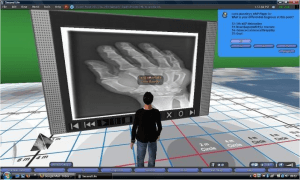 Can virtual reality be used to effectively deliver online scenarios? During the opening plenary sessions at the 2nd International Conference on Virtual Patients and MedBiquitous Annual Meeting, Dr Terry Poulton, Associate Dean for e-Learning at St George's, demonstrated a scenario in Second Life.
"Over the last decade, we have had access to a wide range of tools that medical education has flirted with, but the tools are too fragmented and most of the students use live resources," explained Dr Poulton.
"So virtual patients are the ideal tool for helping develop clinical reasoning," he said. "In scenario based learning, problem based learning, case based learning, and so on, the student explores various areas of their learning."
On opening Second Life, a branched case of VP was displayed, in which the student was asked to make choices, then consider and discuss their options, take appropriate decisions and see the consequences. "We have been able to integrate text, video and other forms of media into these scenarios," he added.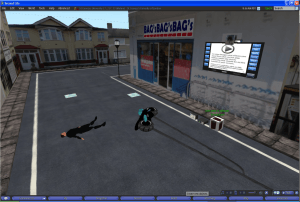 One of the largest advantages of using scenarios in Second Life is the visualisation of the case, and the ability of being able to put all the resources into the case itself.
Despite some technical hitches, the demonstration illustrated how powerful these new technologies are as educational tools. But where are these new technologies taking us?
"It's been a very exciting few years in terms of electronic advancement," said one participant. "What I'm interested in, is where we're going to be in the next few years?"
"There are lots of experiments going in Second Life," answered Dr Poulton. "But its not ready yet. Just because it is not yet delivering. But it is definitely an interesting experiment for practitioners and teachers"
"We are starting to move, in theory, towards a more imersive environment and that trend is going to continue," he added. "You're going to see the ability to mimic more directly what the practitioner has to do. We are going to see something much more real in terms of replacing existing technologies. Greater simulations, patients that look like patients, and are more interactive. Technology can deliver that more effectively."
But will the students accept Second Life as a learning environment? Not yet, according to Dr Poulton. "The students are absorbed for a virtual time, but we know we're going to have to move a lot further, it needs a lot more reality," he said. "At the moment it's interesting, but typically people come and use it and may not return – we need to move on a lot," he said.