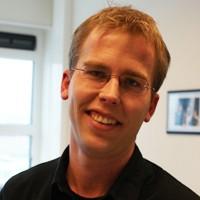 Dominique Waterval from the Department of Educational Research at Maastricht University in The Netherlands describes an ambitious project involving the transfer of their PBL curriculum to the Sulaiman al-Rajhi University in the Al Qassim region of Saudi Arabia.
The Al Rajhi University and Hospital is a new establishment, and as such they will be using the Maastricht Curriculum for content and assessment as the foundation for their programme.
Dominique is overseeing this project, and as he explains: "We have franchised our medical curriculum to this new university hospital, and they will be using this as the basis for their programme. We will also provide training to help them develop competencies with the programme and with problem-based learning."
This long-term project will last for 11 years, and ultimately those at Al Rajhi University will be able to modify the course content so it reflects their cultural needs. "They have the right to use our educational material, and they also have access to our assessment instruments," he says.
"They do have the right to deviate from our programme," he adds. "They can make adjustments, and include other diseases, or put emphasis on other diseases. But the first year will probably be an exact copy of what Maastricht has."
Aside from the financial benefits, as Dominique explains: "Maastricht University wants to profile itself as a truly international university and this project really contributes to that portfolio."
"But something that is just as important is the bringing together of the two cultures," he adds. "Our staff are exposed to the Arabic and Saudi culture, and visa versa."
Listen to Dominique talk about Maastricht University to Al Rajhi University Hospital curriculum transfer